Apple is opening a software school for aspiring developers in Italy.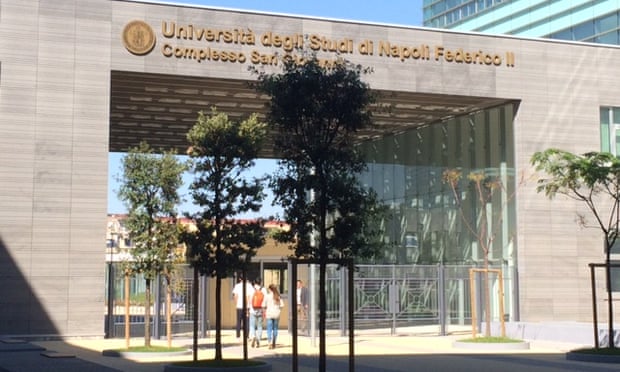 Apple has launched an academy for talented developers in Naples, Italy. The academy, said to be the first of its kind, will reportedly teach up to 200 students how to build apps and launch them on Apple devices by the end of the year.
Samsung just bought a potential Siri-killer from the guys who originally created Siri.
Samsung just bought Viv Labs, the startup behind "Viv," a personal digital assistant that's supposed to be better than Apple's famed Siri in smarts, according to a press release. Notably, Viv Labs was formed by the three of the inventors of Apple's Siri.
Yahoo says it's not currently spying on customer emails — but that doesn't mean it wasn't in the past
Yahoo has denied that it's currently spying on customer emails on behalf of U.S. intelligence programs, but that doesn't mean it didn't do so in the past. On Tuesday, Reuters reported that two former employees and a third person aware of the events claimed the company had last year secretly built software that would scan all of its' customers emails to look for certain keywords. Yahoo says the report is misleading but doesn't offer specifics, and it says the scanning software does not exist on its systems — a claim that could be true now, but doesn't rule out whether the company had used such a tool in the past.
Apple, Google, and several other large tech companies say they didn't build secret tools to spy on users like Yahoo did.
Some of the biggest companies in the tech industry say they have not built special software to spy on their users on behalf of US intelligence services — following reports that Yahoo did exactly that in 2015.
Samsung's exploding-smartphone nightmare is getting even worse
Samsung just can't catch a break. A month ago, the South Korean electronics company was in a pretty bad place. It had been forced to initiate a global recall of its new flagship phone, the Galaxy Note 7, because dozens of customers' devices had exploded, reportedly injuring children, destroying cars, and gutting hotel rooms. Samsung has been issuing replacement devices to customers who bought Galaxy Note 7 phones that the company said had fixed the faulty-battery problem. But a 'replaced' Note 7 recently started smoking uncontrollably on a flight before takeoff, forcing the cabin crew to evacuate the plane. Samsung are yet to give a statement on the incident.
Google Launches Its New Superphone Pixel
Google launched its two new phones, the Pixel and Pixel XL, in California on Tuesday. They're the first devices to result from Google's hardware road map, a year in the making. Google says that the fact that it controls both the hardware and software means the devices can have superior performance.
Comments
comments